BONE BROTH BENEFITS
Why Naturopaths and Nutritionists are recommending bone broth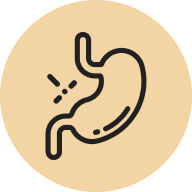 SOOTHE YOUR GUT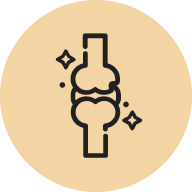 RESTORE JOINT HEALTH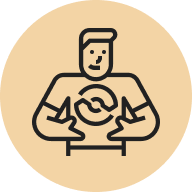 INCREASE NATURAL ENERGY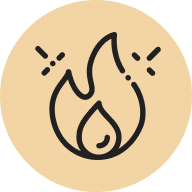 REDUCE INFLAMMATION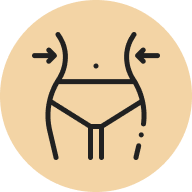 SUPPORT WEIGHT-LOSS
ORGANIC AND CANADIAN SOURCED
We know the farms where our bones come from. We're friends with the farmers. Every step of the way, we know exactly what goes into our broths and how it's made.
WHAT CUSTOMERS ARE SAYING ABOUT BROYA
Michael W.
VERIFIED CUSTOMER
Excellent
Excellent product. Tastes great. Actually, it's the best tasting bone broth I've ever had. It helped me during an extensive fast and in breaking the fast. I will definitely be ordering again.
Rhonda
VERIFIED CUSTOMER
The Chicken broths are delicious!
I really like Broya's bone broths. I have now tried the beef and chicken flavours, and they are both good but I have to say that I prefer the chicken flavours eminently more. I find that they have more depth of flavour and 'umami'.I will be getting more chicken broth flavours!
Martha T.
VERIFIED CUSTOMER
Excellent product
Very delicious soups. The service was impeccable. Thank you Broya
Dianne W.
VERIFIED CUSTOMER
Great service and great taste.
I am very impressed with the great service and the great taste. It is shipped very quickly. Tim is very available to answer all our questions. This is a very honest business with a great product and I love the taste. I signed up for monthly delivery so I am never without.
Loretta
VERIFIED CUSTOMER
Best Bone Broth out there!!
I had tried many brands of bone broth and this is by far the best tasting out there. My personal favourite is the chicken tumeric and ginger! It's fantastic at room temperature, hot or cold. Loved it! Awesome that you are a Canadian company! Will definitely order more!
Jeanette S.
VERIFIED CUSTOMER
Absolutely delicious!
If I could give them 10 stars , I would . I have been drinking bone broth for years, but it's never tasted this good . The tumeric and ginger is my favourite .
Janick
VERIFIED CUSTOMER
Delicious all the way!
I wasn't sure about the idea of drinking bone broth until I had my first sip! Wow! I was amazed by the explosion of flavor. I strongly recommend it to anyone like me who lives a busy life and doesn't have time to make their own! Best broth ever! It definitely helped with the cravings too...
Bonnie E.
VERIFIED CUSTOMER
Review of Variety Pack
This was my first order and first time trying Bone Broth of any kind. I have tried 3 out of the 4 flavours so far and LOVE them all!! I wasn't expecting them to taste as good as they do!! I will definitely be ordering more in the near future!!
Aida S.
VERIFIED CUSTOMER
That skinny feeling
You know those odd times you feel like you're having a skinny day?. That you have no bloat, no swelling, no water retention. Well take that and add in a pep in your step. Then throw in some mental clarity. So it's that. Except now it isn't the odd day…. It's every day.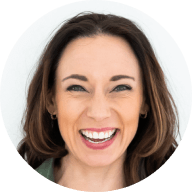 "Bone broth has incredible health benefits and it is something I recommend for many of my patients. For those who don't have the time or inclination to make it themselves, Broya has been an easy solution. It is delicious, intentionally sourced and easy to integrate on the go. I sent my patients looking for Broya, each time, without hesitation."
Dr. Megan Walker
NATUROPATHIC DOCTOR
"I'm a huge fan of bone broth; it's naturally rich in collagen and loaded with the amino acid glycine to accelerate healing and keep joints strong, cool inflammation, maintain vibrant skin, hair and nails, and support deep sleep.Today's modern diet increases our need for collagen-rich food and Broya is a high-quality, convenient and nutrient-dense product I recommend to many of my clients."
Dr. Marc Bubbs
DIRECTOR OF NUTRITION FOR MEN'S CANADA BASKETBALL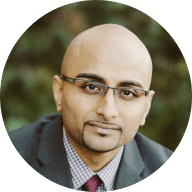 "This broth is the best product on the market and I can tell you with certainty that Tim puts his all into this mission. I used this broth for someone who was coming out of surgery to enhance her healing journey and Tim was kind enough to come to the hospital to drop it off! I cannot speak highly enough of your commitment to your craft! Keep sharing this gift!"
Dr. Sachin Patel
FOUNDER OF THE LIVING PROOF INSTITUTE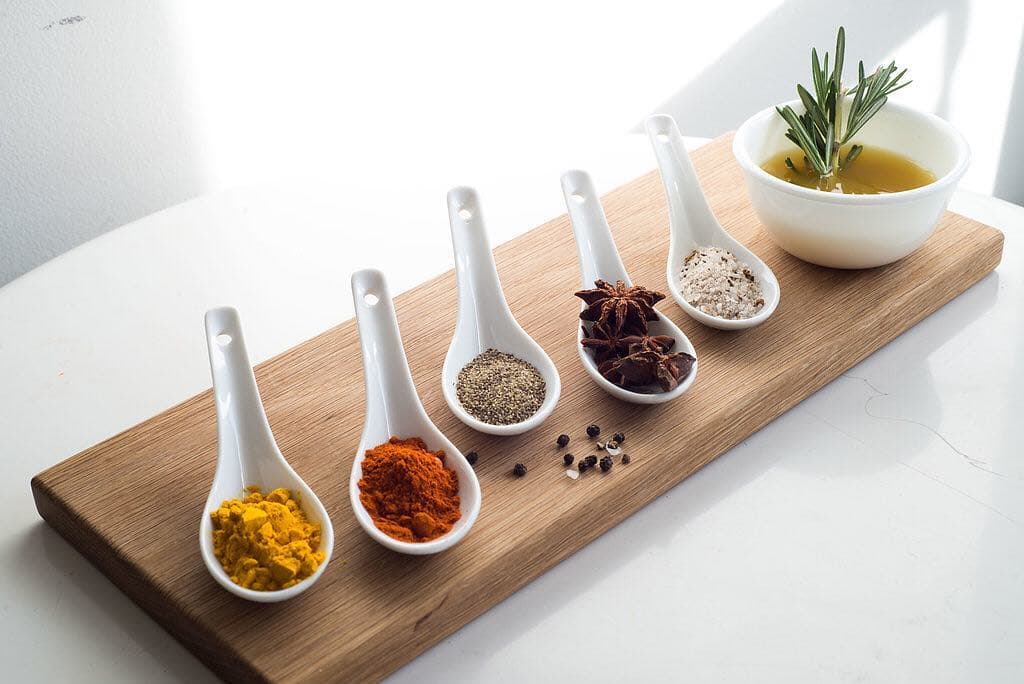 BONE BROTH DOESN'T HAVE TO BE BORING.
Only the best organic herbs and spices are used to create each of our four unique and exciting flavour profiles.
TRY ALL 4 FLAVOURS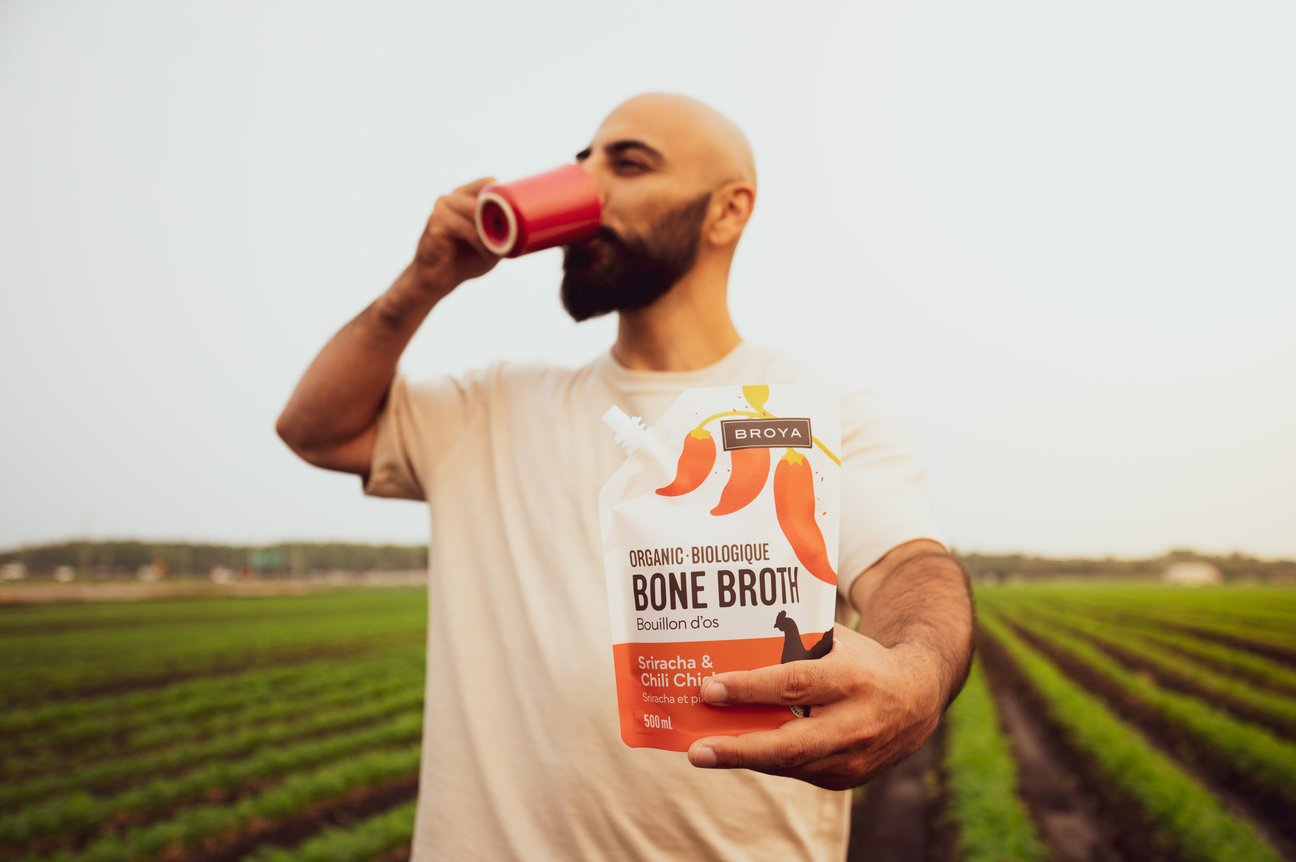 WHY BONE BROTH?
Bone broth has been enjoyed for thousands of years for its delicious flavour and its many health benefits, including:
Collagen protein for healthier skin
Easily absorbable vitamins & minerals including: Potassium, Calcium, and Magnesium
Easily digested amino acids help restore gut lining strength
Helps reduce inflammation, arthritis, and joint pain
SHOP BROTH
Not your average grocery store broth

Rich in collagen

Delicious flavours

Made in Canada
TRY ALL 4 FLAVOURS
Our Variety Packs are the perfect chance to try out all our flavours.

Starter Kit - 8 Pouches (16 servings)
New to Broya? Try our Variety Pack Starter Kit. You'll get 16 cups of bone broth. That's 1 cup of bone broth every other day for 1 month.
Intermediate Kit - 16 Pouches (32 servings)
Perfect for repeat bone broth drinkers looking to restore and maintain your gut health. 1 cup every day for the whole month.
Family Kit - 24 Pouches (48 servings)
You're a bone broth family now. You're ready to make a long-term commitment to maintaining optimal gut health.
TRY NOW