Skip to product information
ORGANIC AND CANADIAN SOURCED
We proudly source our bones from local Canadian farms.
For the chicken lovers! Enjoy both of our signature chicken broths with this Just Chicken Bundle.
Broya Living
All Chicken Bundle
Experience our All Chicken Bundle, featuring equal quantities of our Turmeric & Ginger and Sriracha & Chili certified organic chicken bone broths. Indulge in the perfect combination of flavours, from the invigorating blend of turmeric and ginger to the fiery kick of sriracha and chili. Embrace the nourishing benefits and delicious taste of our premium organic chicken bone broths in this convenient bundle.
All Chicken Bundle
Canadian made

Organic ingredients

Free shipping

Collagen rich

Delivery time 3-5 days
ORGANIC AND CANADIAN SOURCED
We proudly source our bones from local Canadian farms.
For the chicken lovers! Enjoy both of our signature chicken broths with this Just Chicken Bundle.
Frequently Asked Questions
Each 500 ml pouch has 2 servings. Each 250 ml can has 1 serving
Broya bone broth is shelf stable for 12 months when unopened from the date of production. Once you open the package, the broth should be refrigerated and will be good for 7 days.
The most important ingredient in bone broth are the bones, obviously! That's why at Broya we source the best quality bones that we can get here in Canada. Our beef and chicken bones are sourced from organic Canadian farms. All of the farms we work with have a longstanding reputation for producing some of the best quality meats Canada has to offer.
View full details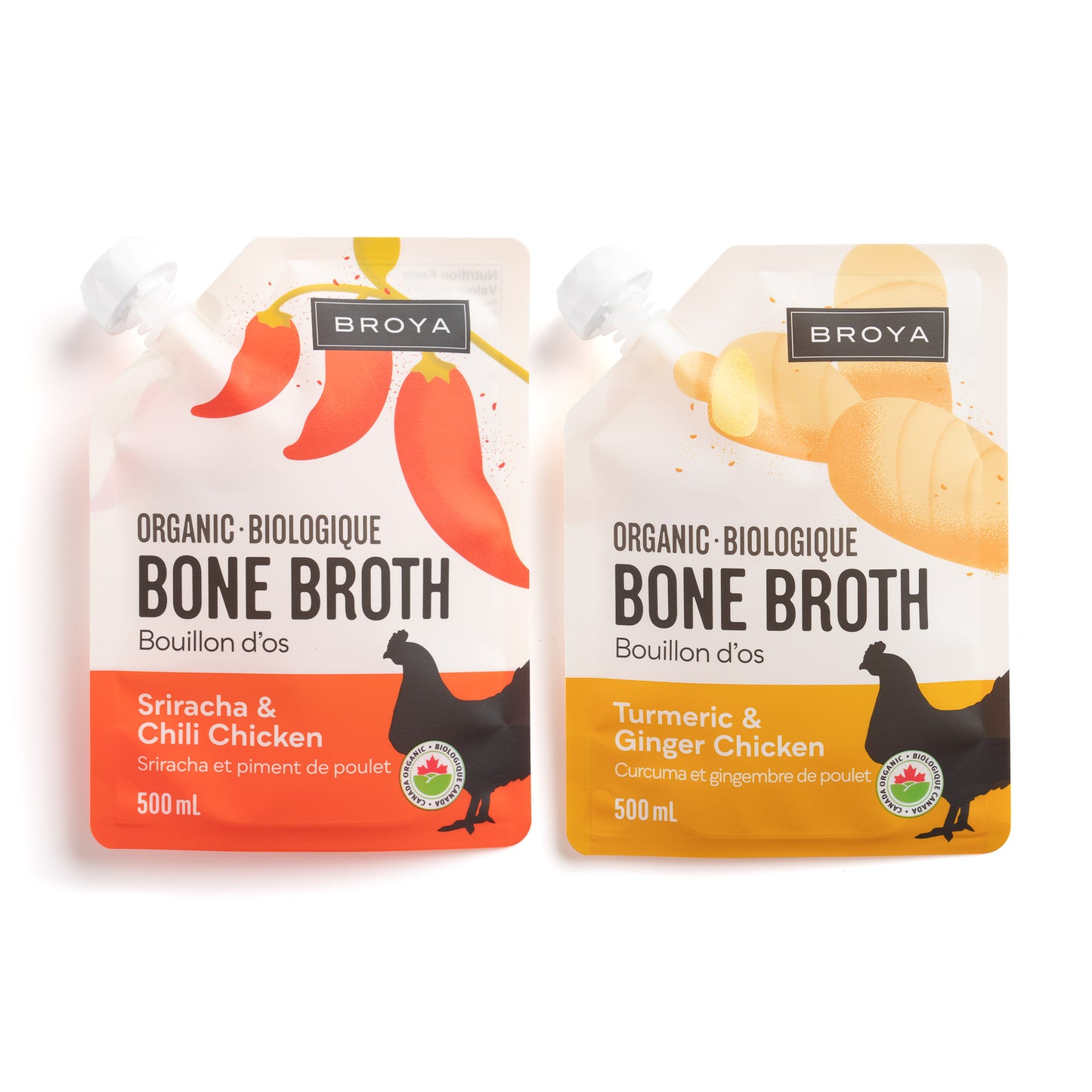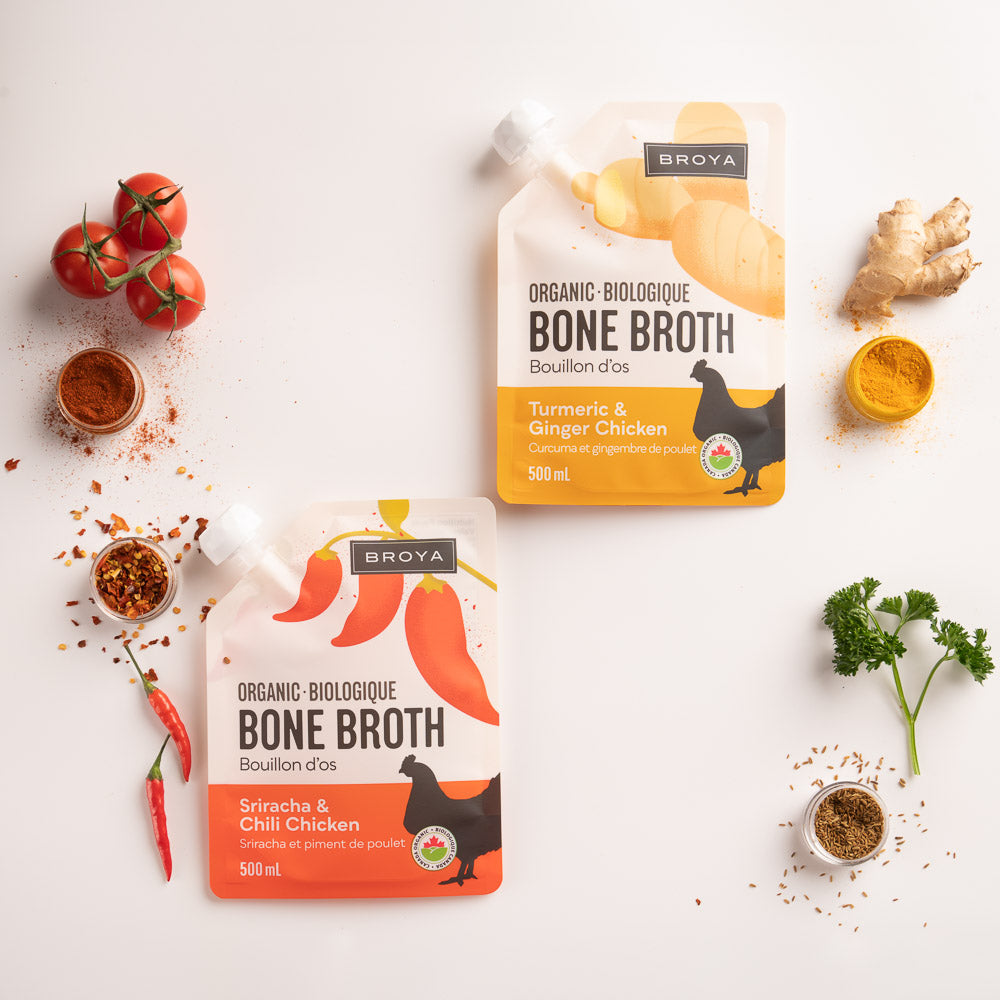 BROYA BONE BROTH BENEFITS
Why Naturopaths and Nutritionists are recommending bone broth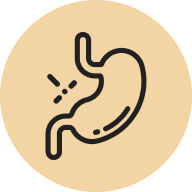 SOOTHE YOUR GUT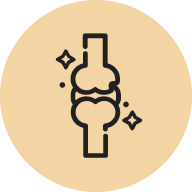 RESTORE JOINT HEALTH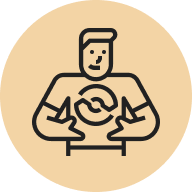 INCREASE NATURAL ENERGY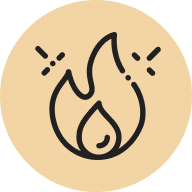 REDUCE INFLAMMATION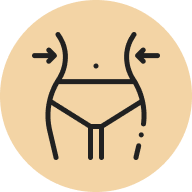 SUPPORT WEIGHT-LOSS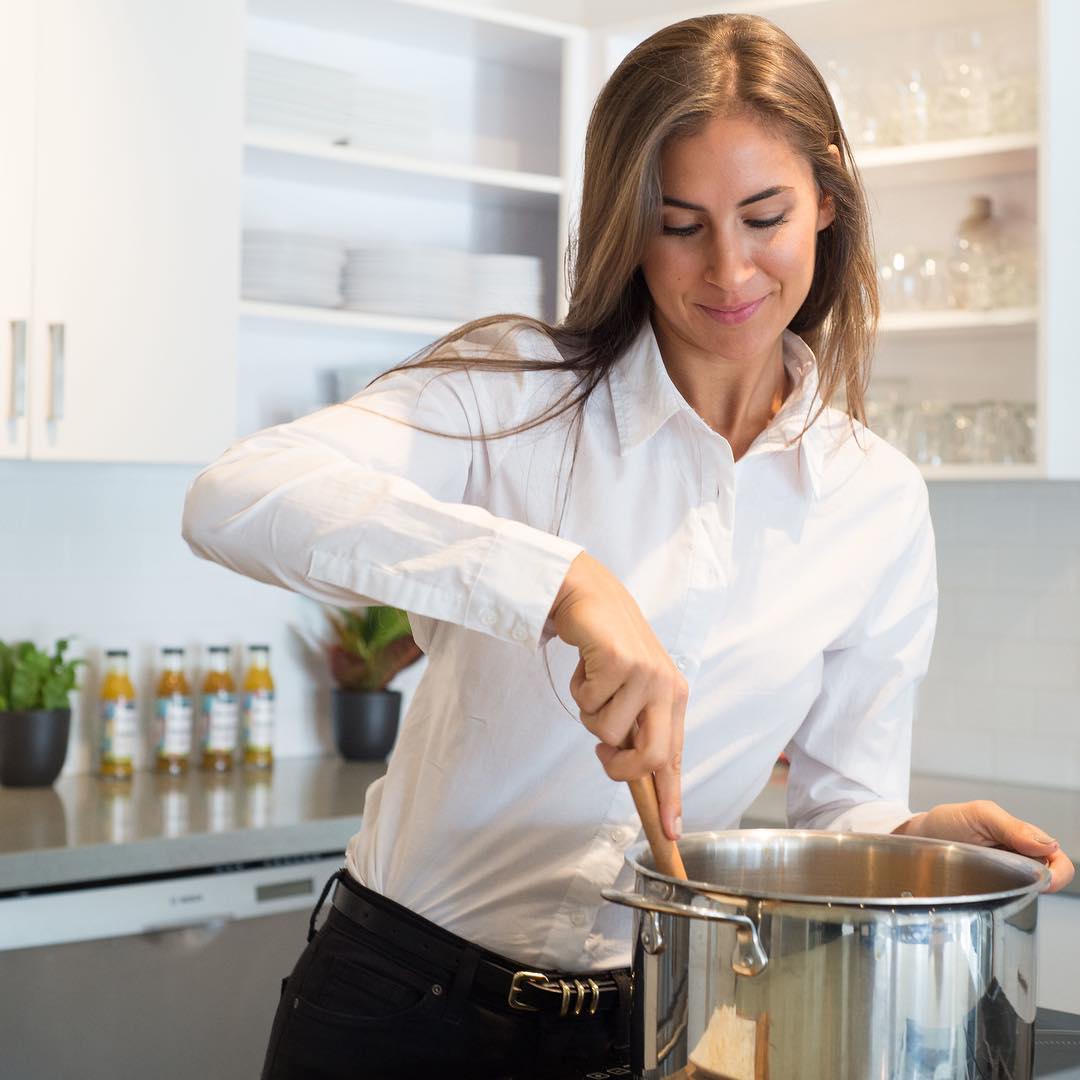 ENJOY THE BENEFITS
Bone broth has been enjoyed for thousands of years for its delicious flavour and its many health benefits, including:
Collagen protein to restore elastin in skin & forms connective tissue
Easily absorbable vitamins & minerals including: Potassium, Calcium, and Magnesium
Easily digested amino acids help restore gut lining strength
Natural healing from chondroitin sulfate & glucosamine to reduce inflammation, arthritis & joint pain
HOW TO USE OUR BONE BROTH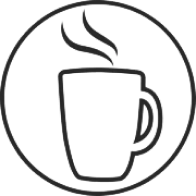 HEAT AND SIP
Heat up the broth by pouring it in a pot, heat slowly, and sip it out of a mug like a tea.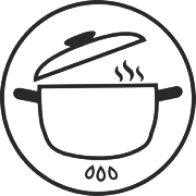 COOK WITH IT
Our broths are already spiced up for you to enjoy without adding any ingredients to it. But if you're feeling creative or are looking for a bigger meal, each of our flavours make a great addition to stir-frys, rice, or noodles.
Reviews
Customer Reviews
08/22/2023
Tastes good and feels calming
It was my first time trying the broths, and I liked Turmeric and Saracha. They were vert soothing, good tasting and calming. I just have issue with the price.
Steffany K.

Canada
08/12/2023
Absolutely Love this!
I drink this bone broth every afternoon in place of my tea. The flavors are super tasty. I was hesitate at first but glad I tried it. Now, I am a subscriber.
Michele L.

Canada
08/03/2023
Delicious
My favourites are the chicken broths. They are tasty warmed up or chilled.
Rhonda Y.

Canada
07/28/2023
Much to spicy
Not good I was ordering the chicken variety pack and only wanted that. However, you sent the beef one as well and charged me for both. I should have just ordered the basic chicken to try that one first to see if I liked it. I had to throw out the Tumeric @ Ginger as well as the Siracha & Chili. Lesson learned, much better to purchase one at a time.... Lynn
Lynn S.

Canada
06/17/2023
Gut Health
1 cup for breakfast, 1 cup for a mid morning snack and I feel so much better! I have more energy, no longer crashing in the afternoon and I seem to have less IBS problems as well, best of all I love the taste.
Sheila

Canada
06/01/2023
Excellent Broth
I'm really enjoying the broth, especially the turmeric & ginger flavour. So glad I found this product. Thank you!
Sharron

Canada
04/14/2023
Excellent broth
Very tasty chicken broth, I order Tumeric and Siracha and they are great. Very filling, nice snack the evening.
Gail

Canada
04/06/2023
Yummy
I've been drinking bone broth almost for a year now, I used to drink coffee and I don't drink anymore. I have it at breakfast and at dinner time, I've tried to make my own but this is so much tastier and healthier for me . So happy I found your product. Rachelle
Rachelle

Canada
Choosing a selection results in a full page refresh.
Opens in a new window.