Variety Pack
Equal quantities of each of our 4 signature flavours including 2 100% grass fed beef broths and 2 organic chicken broths.
Our Variety Packs include each of our delicious flavours with everything your body needs to maintain and restore gut health.

Frequently Asked Questions
Broya bone broths are made with organic and 100% grass fed bones. Our chicken bone broths are certified organic and made with organic bones, vegetables, spices, and apple cider vinegar. Our beef bone broths are made with 100% grass fed bones and organic vegetables, spices, and apple cider vinegar.
Broya bone broth is shelf stable for 12 months when unopened from the date of production. Once you open the package, the broth should be refrigerated and will be good for 7 days.
Broths that you find on the shelf in grocery stores are much cheaper than Broya bone broths because they use fewer bones in their recipes and cook them for a shorter period of time. All of this ultimately leads to a more diluted broth, which contains less nutritional content than a Broya bone broth. Sometimes, broths that you find in grocery stores don't even contain bones in them at all, so they wouldn't even be considered true broths. Store bought broths also do not have much of a flavour to them. Also, many store bought broths do not use organic ingredients, which makes them a lot cheaper.
There are 2 servings in each pouch. Each servings contains a 250 ml cup of broth that you can sip on like a tea. Alternatively, you can use the broths in any of your favourite recipes.
HOW TO USE OUR BONE BROTH
HEAT AND SIP
Heat up the broth by pouring it in a pot, heat slowly, and sip it out of a mug like a tea.
COOK WITH IT
Our broths are already spiced up for you to enjoy without adding any ingredients to it. But if you're feeling creative or are looking for a bigger meal, each of our flavours make a great addition to stir-frys, rice, or noodles.
Reviews
Customer Reviews
05/10/2022
So good it deserves a moment
I now have a "Broya moment" at lunch every second day. Sit outside and sip mindfully. It's something I look forward and has curbed my dependence on less healthy alternatives. Thanks Broya.
Ryan

Canada
A Broya Moment!! I love that. Thanks for sharing this and super happy to hear this.
05/09/2022
I LOVE Broya
My husband and I are firm Broya converts. For the past month, we've ***** a cup every night with dinner and we really notice the difference in how we're feeling. Our nails are stronger, our joints less creaky (we're both north of 65), our moods improved, and our energy levels much higher. I've been recommending Broya Bone Broth to anyone who will listen! All four flavors in the variety pack are scrumptious--so warm and healing and tasty. Every sip I take is a pleasure. For my first monthly order, I opted for the 16-pack shipment only to realize very quickly that 16 packs a month is not going to be enough for the two of us. I quickly switched my subscription to the 24-pack. I've tried several brands of bone broth and Broya wins hands down. Thank you, Broya, for changing my life!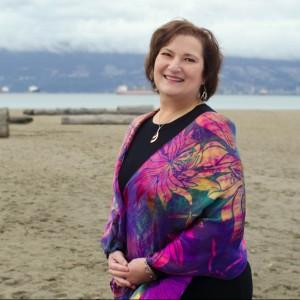 CC
Carol C.

Canada
05/08/2022
Tasty + beneficial
It's been great starting my day with a warm cup of these broths :) They incorporate well for my goals of skin + gut health. All the flavors are great, but my favourite are beef cumin and chicken siracha. Love having the subscription straight to my door! Only thing I would change is being able to choose how many of each flavour in my multi pack.
Laura

Canada
05/06/2022
Flavoricious
All 4 flavors are great ! Makes for a delicious quick soup base.
Kathryn S.

Canada
05/02/2022
So good!
I love the taste of the Broya bone broth!! It is excellent. I have been buying it for a few years now. I have no desire to look for a replacement.
Carmen

Canada
04/30/2022
Fantastic
I love it hot or cold. It's so good for my health and also for fasting. Thanks
Susan

Canada
04/29/2022
Subscription
I have been a subscriber for two months. I love the broth so much. I am going to need to add more to my order I always finish all of my broth before the next orders come
Julie

Canada
04/26/2022
Pretty Good
I have been enjoying bone birth for a few years now ... Never as often as I would like The flavors are pretty good - tomato beef is my favorite and works well in many recipes I do wish they had a "unflavored" variety -just vegetables and chicken bones Really good with herbamare Love that they don't require freezing - convenient to heat up a cup
Leslie

Canada