Variety Pack
Equal quantities of each of our 4 signature flavours including 2 100% grass fed beef broths and 2 organic chicken broths.
Our Variety Packs include each of our delicious flavours with everything your body needs to maintain and restore gut health.

Frequently Asked Questions
Broya bone broths are made with organic and 100% grass fed bones. Our chicken bone broths are certified organic and made with organic bones, vegetables, spices, and apple cider vinegar. Our beef bone broths are made with 100% grass fed bones and organic vegetables, spices, and apple cider vinegar.
Broya bone broth is shelf stable for 12 months when unopened from the date of production. Once you open the package, the broth should be refrigerated and will be good for 7 days.
Broths that you find on the shelf in grocery stores are much cheaper than Broya bone broths because they use fewer bones in their recipes and cook them for a shorter period of time. All of this ultimately leads to a more diluted broth, which contains less nutritional content than a Broya bone broth. Sometimes, broths that you find in grocery stores don't even contain bones in them at all, so they wouldn't even be considered true broths. Store bought broths also do not have much of a flavour to them. Also, many store bought broths do not use organic ingredients, which makes them a lot cheaper.
There are 2 servings in each pouch. Each servings contains a 250 ml cup of broth that you can sip on like a tea. Alternatively, you can use the broths in any of your favourite recipes.
HOW TO USE OUR BONE BROTH
HEAT AND SIP
Heat the broth up directly in the bottle in a microwave or pour it into a pot and heat it slowly and sip it out of a mug like a tea.
COOK WITH IT
Our broths are already spiced up for you to enjoy without adding any ingredients to it. But if you're feeling creative or are looking for a bigger meal, each of our flavours make a great addition to stir-frys, rice, or noodles.
Reviews
Customer Reviews
09/23/2021
Yum!!! ☺️
It smells good and tastes even better!! Ordering is easy and shipping fast!!! Love it!!!
Heather H.

Canada
09/23/2021
Delicious
Great! Exactly what I expected. Very soothing and perfect for autumn and winter.
Gabriella M.

Canada
09/21/2021
A tasty pick me up
Icreceived my variety pack in just a few days. My daughters and I were very excited to try the bone broth having heard of all it's health benefits - the huge draw to trying broya was, it is organic and made right here in Canada!! We weren't disappointed the different varieties were very tasty and were a fantastic afternoon pick me up. My one daughter is pregnant and she feels that it is helping with her nausea while my other daughter has arthritis- it may take a little longer for her to feel results. But we will definitely buy more. It is so wonderful to be able to support a Canadian company.
Debbie B.

Canada
09/21/2021
Good product. Too Expensive.
The product is very good, but way too expensive for what it is. You pay for marketing. I won't buy again at the current prices. There are other alternatives.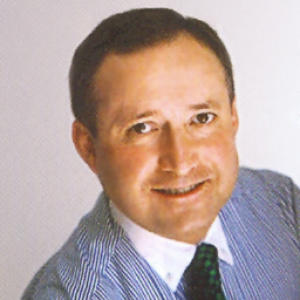 OL
Othon L.

Canada
09/21/2021
Fall comfort and cleanse
Love the variety pack, flavour and quality top notch and love that this is a Canadian company and product. Planning on making 1-2 cups a nightly routine. Michelle
Michelle H.

Canada
09/20/2021
LOVE ME SOME BROYA
I absolutely LOVE this product! It is so satisfying and just what I needed as I have had a life threatening stomach surgery that has limited my ability to eat many solids. My FAV flavour is the Smoked Paprika Beef! THANKS BROYA
Peggy S.

Canada
09/20/2021
Great broth, but expensive
I've really enjoyed the broth variety pack. The favours were balanced and delicious. I just wish they weren't so expensive… Including the $12 shipping, each bag came to $15. With 2 cups in each, that's $7.50 per cup. Just seems really steep.
Lynn v.

Canada
09/19/2021
good stuff
I am so happy I tried Broya. I purchased the variety pack and am enjoying all the flavours. I was concerned that the sriracha chili would be too spicy for me but It wasnot.
kathryn f.

Canada