Variety Pack
Equal quantities of each of our 4 signature flavoured bone broths.
Frequently Asked Questions
Each 500 ml pouch has 2 servings. Each 250 ml can has 1 serving.
Broya bone broth is shelf stable for 12 months when unopened from the date of production. Once you open the package, the broth should be refrigerated and will be good for 7 days.
The most important ingredient in bone broth are the bones, obviously! That's why at Broya we source the best quality bones that we can get here in Canada. Our beef and chicken bones are sourced from organic Canadian farms.
All of the farms we work with have a longstanding reputation for producing some of the best quality meats Canada has to offer.
Organic and Canadian Sourced
We proudly source our bones from local Canadian farms.
Organic and Canadian Sourced
We proudly source our bones from local Canadian farms.
Our Variety Packs include each of our delicious flavours with everything your body needs to maintain and restore gut health.

ENJOY THE BENEFITS
Bone broth has been enjoyed for thousands of years for its delicious flavour and its many health benefits, including:
Collagen protein to restore elastin in skin & forms connective tissue
Easily absorbable vitamins & minerals including: Potassium, Calcium, and Magnesium
Easily digested amino acids help restore gut lining strength
Natural healing from chondroitin sulfate & glucosamine to reduce inflammation, arthritis & joint pain
HOW TO USE OUR BONE BROTH
HEAT AND SIP
Heat up the broth by pouring it in a pot, heat slowly, and sip it out of a mug like a tea.
COOK WITH IT
Our broths are already spiced up for you to enjoy without adding any ingredients to it. But if you're feeling creative or are looking for a bigger meal, each of our flavours make a great addition to stir-frys, rice, or noodles.
Reviews
Customer Reviews
03/15/2023
Bone broth
Love it made many recipes using broth it's delicious
Jennifer B.

Canada
03/11/2023
Excellent quality and great tasting
Love Broya's bone broth!!
Laurie S.

Canada
03/08/2023
Excellent addition to health regime
I have absolutely loved your bone broth. I use it in cooking and baking. I drink it alone as hot tea, I drink it alone as cold tea. I recommend this bone broth to everyone, I know not everyone will buy it, but to each his own.
Esabelle H.

Canada
02/27/2023
Variety Pack - Delicious!
This was my first time trying the broth and I was pleasantly surprised! All of the flavors were delicious with the SRIRACHA & CHILI CHICKEN BONE BROTH being my favorite. I drank a lot of them as a hot beverage, but I also made a few into soup adding vermicelli noodles, bok coy, chicken, etc. Just placed a subscription order and looking forward to more yumminess :)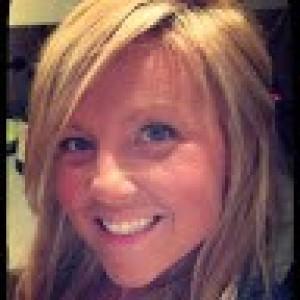 MT
Morgan T.

Canada
02/25/2023
Amazing!!
Love the taste love everything about it. Can't wait to get my next shipment!
Ronnie

Canada
02/10/2023
Awesome!!
I'm really enjoying all flavours in the variety pack!! Delicious!!!!!
Christine

Canada
02/09/2023
Yummy
Recently tried Broya as a way to compliment my intermittent fasting plan. Super convenient to heat, pop in a thermos & have available when I need it. The variety pack was a great way to try all the flavours & pick a favorite!
Michelle

Canada
01/26/2023
Awesome
We loved all the broths. I make my own bone broth as well, but it is really convenient to have some on hand when you are out of your homemade broth. We drink it as is or have added it to our soups. I will definitely be ordering more. I love that it's Canadian!
Karen P.

Canada