Product image 1
Product image 2
Product image 3
Product image 4
Product image 5
100% Organic Chicken - 500 mL
Turmeric & Ginger Chicken Bone Broth
Slow simmered bone broth for 24 hours made with organic free-range bones and organic vegetables with a kick of turmeric and ginger!
Perfect for those looking for a pick-me-up, this turmeric and ginger combo is full of bright flavour and unbeatable benefits to boost your health and energy. The combination of spices combines nicely with the slow-simmered broth to give you just what your body needs with a savoury taste you'll love.
Frequently Asked Questions
Broya bone broths are made with organic and 100% grass fed bones. Our chicken bone broths are certified organic and made with organic bones, vegetables, spices, and apple cider vinegar. Our beef bone broths are made with 100% grass fed bones and organic vegetables, spices, and apple cider vinegar.
Broya bone broth is shelf stable for 12 months when unopened from the date of production. Once you open the package, the broth should be refrigerated and will be good for 7 days.
Broths that you find on the shelf in grocery stores are much cheaper than Broya bone broths because they use fewer bones in their recipes and cook them for a shorter period of time. All of this ultimately leads to a more diluted broth, which contains less nutritional content than a Broya bone broth. Sometimes, broths that you find in grocery stores don't even contain bones in them at all, so they wouldn't even be considered true broths. Store bought broths also do not have much of a flavour to them. Also, many store bought broths do not use organic ingredients, which makes them a lot cheaper.
There are 2 servings in each pouch. Each servings contains a 250 ml cup of broth that you can sip on like a tea. Alternatively, you can use the broths in any of your favourite recipes.
HOW TO USE OUR BONE BROTH
HEAT AND SIP
Heat the broth up directly in the bottle in a microwave or pour it into a pot and heat it slowly and sip it out of a mug like a tea.
COOK WITH IT
Our broths are already spiced up for you to enjoy without adding any ingredients to it. But if you're feeling creative or are looking for a bigger meal, each of our flavours make a great addition to stir-frys, rice, or noodles.
Enjoy the Benefits
Bone broth has been enjoyed for thousands of years for its delicious flavour and its many health benefits, including:
Collagen protein to restore elastin in skin & forms connective tissue
Easily absorbable vitamins & minerals including: Potassium, Calcium, and Magnesium
Easily digested amino acids help restore gut lining strength
Natural healing from chondroitin sulfate & glucosamine to reduce inflammation, arthritis & joint pain
Reviews
Customer Reviews
11/24/2021
Amazing!
This is absolutely my favourite flavour!
christopher g.

Canada
11/21/2021
Chicken Ginger & Tumeric
Quick delivery, great customer service, and absolutely delicious broth. On its own and jazzed up for a noodle bowl, either way is great! Looking forward to trying the spicy option and hoping that a more straight up "plain" broth is in the works too.
Jen

Canada
11/21/2021
Great Taste!
I am one of these people who can not eat early in the morning. However, I have found that I can drink the Turmeric and Ginger Chicken brooth, and that it seems to actually settle my stomach.
Nancy J.

Canada
11/20/2021
Bloody delicious
Seriously, who drinks bone broth for breakfast and before bed? Erm...well I now do. Its satisfying, filling, an incredibly delicious. And the herbs, the flavours, they just come together like bonnie and clyde. Bang on.
Ingrid P.

Canada
11/20/2021
Daily broth
I tried Broya out and love it. I make sure my lunch includes a cup of chicken turmeric & ginger broth. It's tasty and I believe its healthy. Particularly pleasant when it's cold outside!
Philip P.

Canada
11/20/2021
Soothing and delicious
This brother is amazing!! I have a cup every morning. I feel more alert and healthier drinking it.
Kerry

Canada
11/18/2021
To my surprise!
I absolutely Love it! I was surprised but so pleased.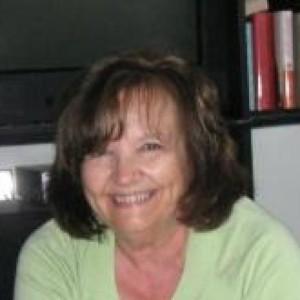 ZM
Zoe M.

Canada
11/17/2021
Tasty + Nutritional = Must Buy
Overall very satisfied and now a big fan of Broya. Interesting enough I'm sipping a cup as we speak. Feel good drinking Broya, feel better knowing I'm nourishing my body with several health properties. Thx Broya!!
Jeremy K.

Canada