Skip to product information
ORGANIC AND CANADIAN SOURCED
We proudly source our bones from local Canadian farms.
The Just Beef bundle includes both of our signature grass-fed beef broths.
Broya Living
All Beef Bundle
Discover our All Beef Bundle, offering equal quantities of our Parsley & Cumin and Tomato & Smoked Paprika 100% grass-fed beef bone broths. Delight in the perfect balance of savoury flavours, crafted for an exceptional beef bone broth experience. Enjoy the rich taste and nourishing benefits of our Canadian-made beef bone broths in this convenient bundle.
All Beef Bundle
CLICK HERE TO TRY OUR SUPER PACKS
Canadian made

Organic ingredients

Free shipping

Collagen rich

Delivery time 3-5 days
ORGANIC AND CANADIAN SOURCED
We proudly source our bones from local Canadian farms.
The Just Beef bundle includes both of our signature grass-fed beef broths.
Frequently Asked Questions
Each 500 ml pouch has 2 servings. Each 250 ml can has 1 serving
Broya bone broth is shelf stable for 12 months when unopened from the date of production. Once you open the package, the broth should be refrigerated and will be good for 7 days.
The most important ingredient in bone broth are the bones, obviously! That's why at Broya we source the best quality bones that we can get here in Canada. Our beef and chicken bones are sourced from organic Canadian farms. All of the farms we work with have a longstanding reputation for producing some of the best quality meats Canada has to offer.
View full details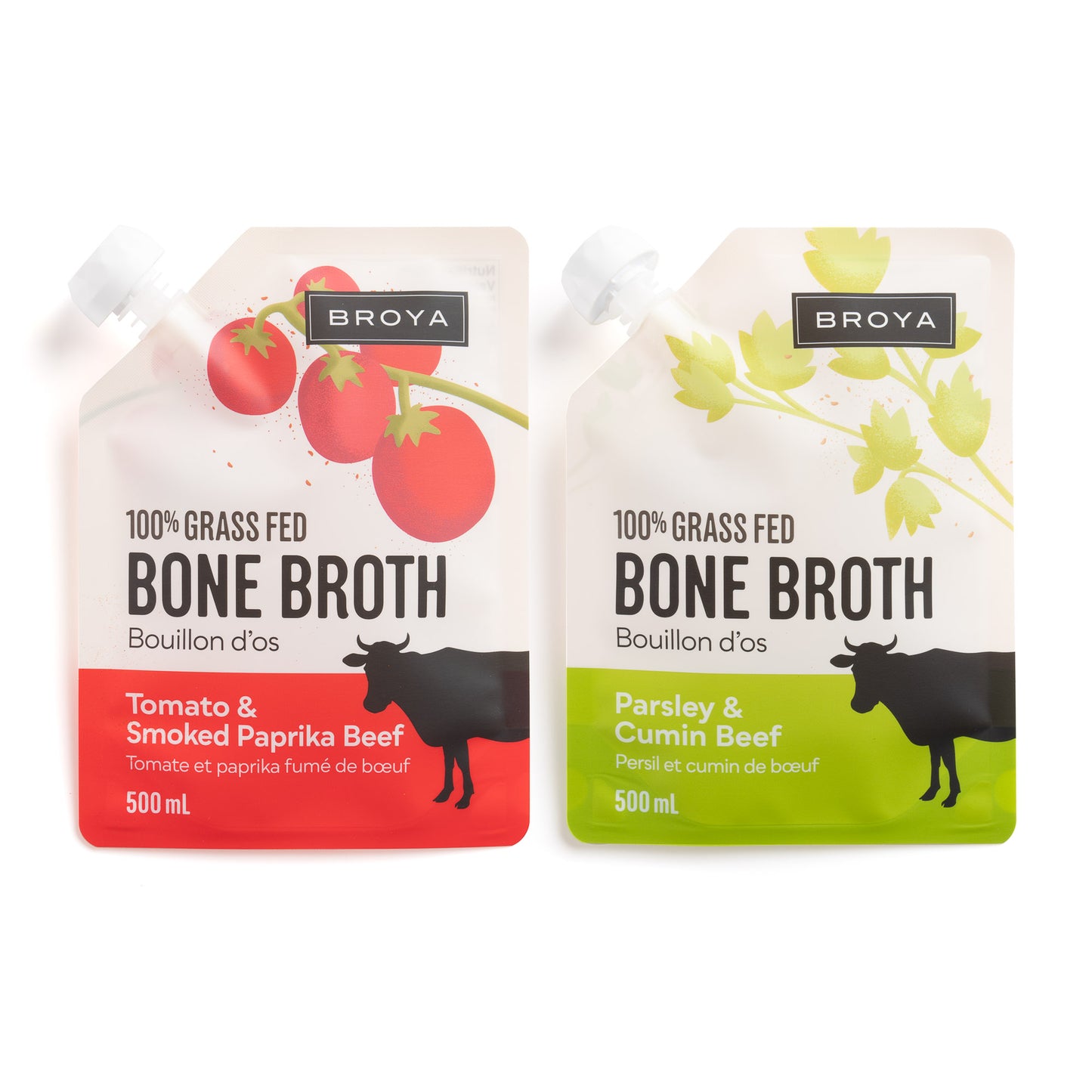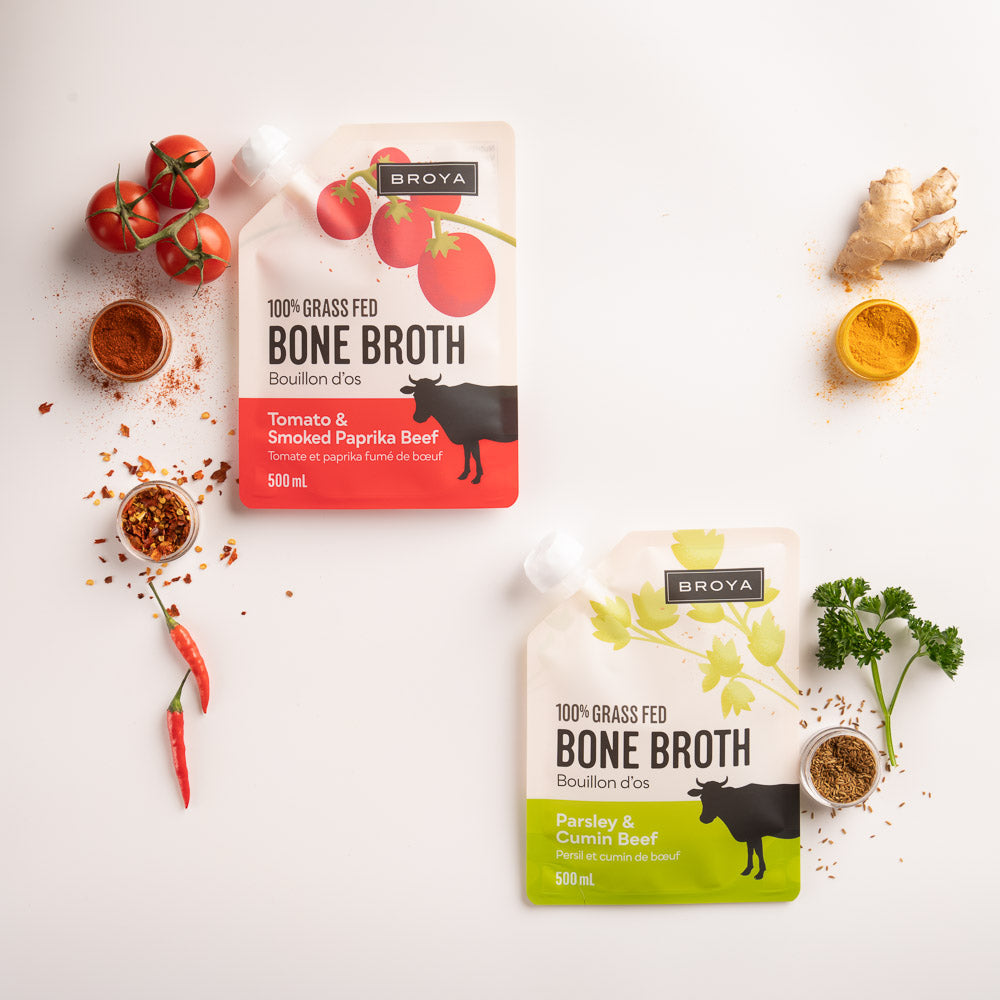 BROYA BONE BROTH BENEFITS
Why Naturopaths and Nutritionists are recommending bone broth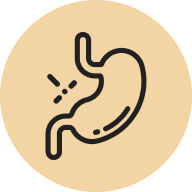 SOOTHE YOUR GUT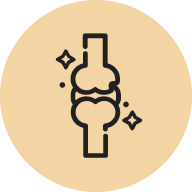 RESTORE JOINT HEALTH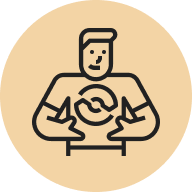 INCREASE NATURAL ENERGY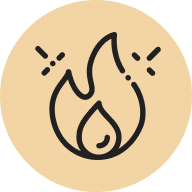 REDUCE INFLAMMATION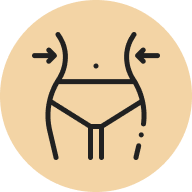 SUPPORT WEIGHT-LOSS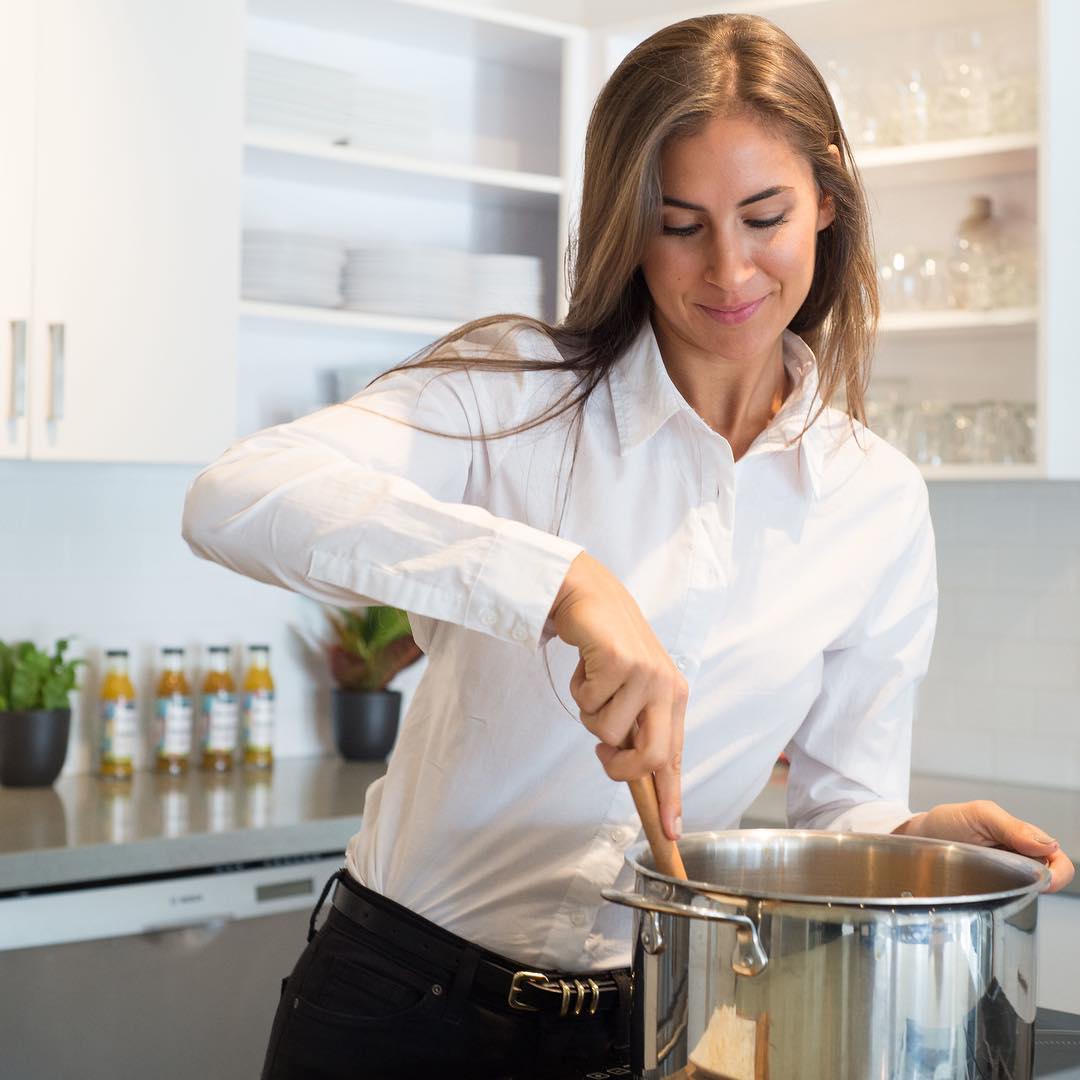 ENJOY THE BENEFITS
Bone broth has been enjoyed for thousands of years for its delicious flavour and its many health benefits, including:
Collagen protein to restore elastin in skin & forms connective tissue
Easily absorbable vitamins & minerals including: Potassium, Calcium, and Magnesium
Easily digested amino acids help restore gut lining strength
Natural healing from chondroitin sulfate & glucosamine to reduce inflammation, arthritis & joint pain
HOW TO USE OUR BONE BROTH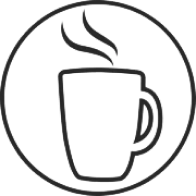 HEAT AND SIP
Heat up the broth by pouring it in a pot, heat slowly, and sip it out of a mug like a tea.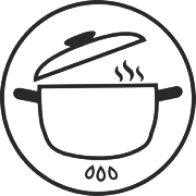 COOK WITH IT
Our broths are already spiced up for you to enjoy without adding any ingredients to it. But if you're feeling creative or are looking for a bigger meal, each of our flavours make a great addition to stir-frys, rice, or noodles.
Reviews
Customer Reviews
10/02/2023
Great Product
Overall experience has been awesome. Have tried several bone broths, however Broyra tastes amazing. Now have another family members hooked on it!
Kim K.

Canada
09/25/2023
Beef pkg
Very good. I love the flavours and I notice a change in energy. I would like additional flavours.
Wendy

Canada
09/18/2023
Awesome Person
Since I have received my box of Bone Broth last week. I have replaced my mid morning and afternoon coffees. This product is amazing and very tasty I would 100% recommended this product to anyone that wants to get protein, without the extra calories Let's go!!!!
Guy E.

Canada
09/05/2023
All Beef Bundle
I have bought bone broth from grocery stores in the past knowing that the benefits were beneficial to our well being, however I could not even drink them without gagging, the taste was so horrible. I only have good things to say about Broya bone broth, they are so tasty and satisifying to drink. I ordered the chicken and beef and they are delicious. I also am using them to replace the regular broths for all my dishes and they really enhance the flavor to a new level. I am sold on this product and will now only buy Broya bone broth. I have only been using the broth for one week and already feel more alive. Darlene H.
Darlene H.

Canada
01/24/2023
Beef Bundle
Easy to order Great delivery Love the taste of this pair
SG

Canada
10/04/2022
Excellent product
Great product quality vs price. Delicious n Nutritious! Efficient packaging. Highly recommend! :)
Rachel

Canada
09/21/2022
Beef broth bundle
the beef broth is a drink I'd like to have at any time of the day, either morning, before or after lunch, or at night. makes a great food in combination with my routine food. i also make soup with any of the beef tastes.
Sholeh

Canada
09/12/2022
Great taste
Love everything about this broth .. It's super fresh tasty and good for u .. Easy to order ,fast delivery Overall a great product
Brigitte

Canada
Choosing a selection results in a full page refresh.
Opens in a new window.